Seat mat emulator BMW 2 pin - installation
1. Turn the ignition off.
2. Locate the SBE cube under the front passenger seat (at the back side of the seat). Next to the SBE there are two plugs:
with 3 wires (the plug may have different wires colors: blue, black) – with this plug the SBE (and consequently – seat mat) is connected to the car installation – leave this plug without any changes
black with 2 wires: white and blue – this is the seat occupancy sensor plug.
3. Disconnect the seat mat plug and connect the emulator plug instead.
4. Sometimes the airbag warning light disappears automatically, sometimes it is needed to reset the fault code using diagnostic software.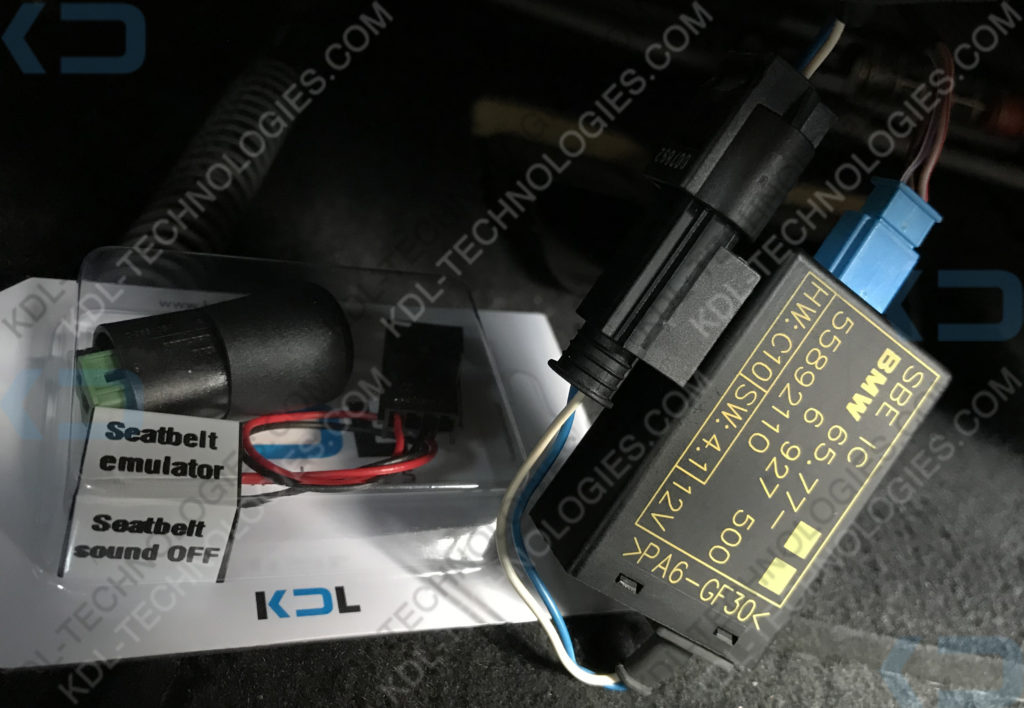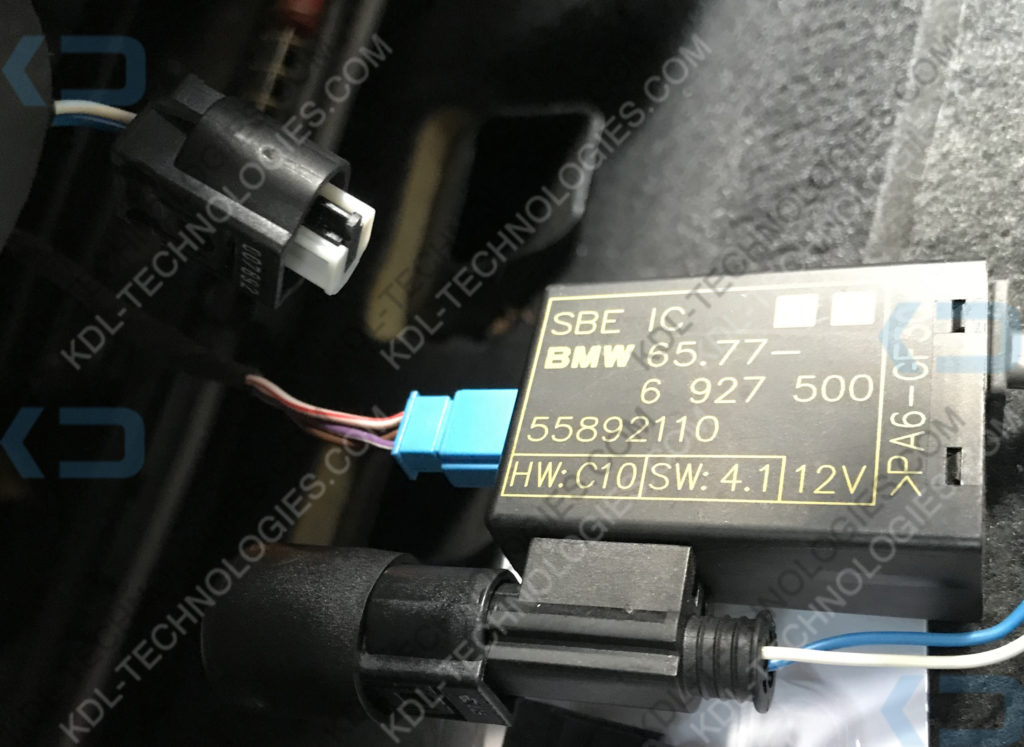 Short installation video:
ATTENTION.
Please remember that after fitting the seat mat emulator a car computer "sees" a passenger seat as occupied by an adult – the airbag will always work in case of any accident. Therefore, you MUST NOT transport children in baby car seats in the front seat.